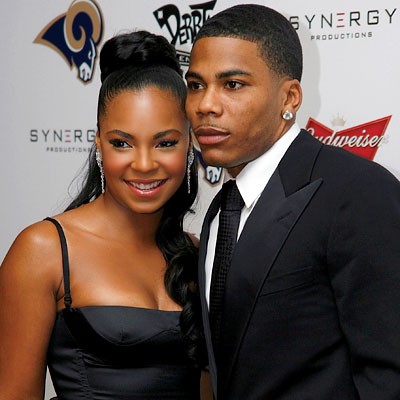 Apesar de ter surgido um rumor de um suposto romance entre Nelly e a cantora soul Joss Stone, a revista americana US Magazine anunciou que o rapper ainda mantém um namoro forte com a também cantora Ashanti.

Segundo a publicação, o boato de que o casal teria rompido, não passa de pura mentira e que o relacionamento continua firme entre os dois músicos.

O falatório começou quando Ashanti deu uma declaração afirmando estar cimprometida com o seu novo álbum e mais nada, deixando a entender que teria largado Nelly.

No entanto, para mostrar que o casal ainda está muito ligado, a cantora fez uma parceria no single Body On Me, uma das faixas do quarto disco do rapper, baptizado de Brass Knuckles.
This entry was posted on 26 julho 2008 at 01:18 . You can follow any responses to this entry through the
comments feed
.